Black Summoner is popularly known as Kuro no Shōkanshi in Japanese. The light novel series was originally written by Mayoi Doufu. The online publication of this novel began in October 2014 while Overlap published the novel with illustrations in June 2016. In this article, we shall discuss Black Summoner Anime.
By the August of 2021, fifteen volumes of this novel have been released. Recently in February 2022, Satelight, a Japanese Anime Studio revealed that the novel will be released as an anime television series under the English title "Black Summoner".
During AnimeJapan 2022, Black Summoner Anime was announced to release on Tokyo MX in Japan from July 9 onwards. This announcement came with a teaser video. Its first full PV was published in April this year and fans are expecting that the series will be released on an episode-by-episode basis.
https://www.youtube.com/watch?v=bFnJSSvvcQ0
What is Isekai Genre in Black Summoner?
As Black Summoner belongs to the isekai genre, the newbies in the anime world and those who are not familiar with this genre are left with questions if they will be able to understand this anime, or do they need to watch previous isekai anime to understand this one.
Isekai is actually a subgenre of fantasy and refers to stories where the character is transported into a new and unfamiliar world. Hence, there is no need to have any pre-acquired knowledge to watch Kuro no Shōkanshi and it is a good pick for those who want to understand this genre without the need of understanding MMORPGs.
Black Summoner Plot & Cast Details
Kuro no Shōkanshi a.k.a Black Summoner is very popular amongst manga lovers and is considered one of the best manga of recent times. For a long period of time, the novel remained available in Japanese only. After almost 4 years of its first volume release, its English versions started publishing one by one from September 2020 onwards.
The story of Black Summoner Anime is led by the protagonist, Kelvin, who has no memory left of his past life. Knowing nothing about himself, he opens his eyes to a new place that is strange and mysterious at the same time. As his journey continues, Kelvin gets to know how he had bartered away his memories in exchange for the powerful new abilities he possesses now.
He passed through all of this during his recent transmigration. Kelvin has turned into a Summoner now whose first follower is the same Goddess who brought him to that position. He begins his new life full of adventures and eventually learns about him being a battle junkie. He keeps on fighting with formidable foes from the Black Knight of the Ancient Castle of Evil Spirits to the Demon within the Hidden Cave of the Sage.
This is not just a story, instead, an epic saga of Kelvin and his allies who paved their way into the pages of history. Will he ever be able to get his past life back? Or will he has to give up his powers? Head to the novel now or just wait a bit for Black Summoner Anime to release!
The main cast has been announced by the production which includes Manaka Iwami as Efil, Kouki Uchiyama as Kelvin, Konomi Inagaki as Ange, Randhi as Clotho, Yousuke Akimoto as Gerard, Reina Ueda as Melfina, Yume Miyamoto as Rion, Minori Suzuki as Sera, and many other side characters.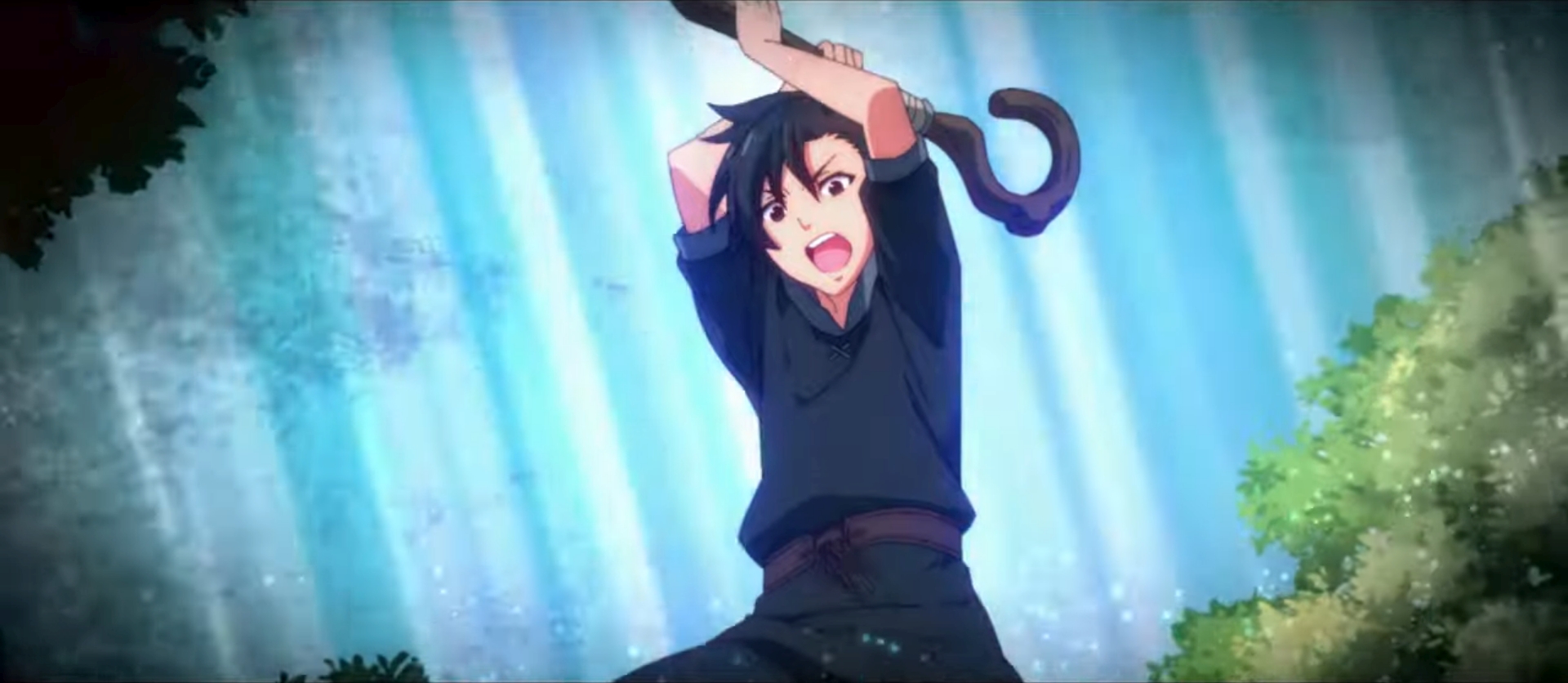 Black Summoner Release Schedule & Streaming Platform
Black Summoner Anime is set to premiere on 9 July on the Tokyo MX in Japan. The series can also be watched on Crunchyroll. The release of the animated version is coinciding with the English release of the 9th volume of the Black Summoner light novel.
Fans who want to explore more such animes can go for "My Isekai Life" which has a similar plot where the protagonist adds up allies to continue on his adventures.
The Cast of Kuro no Shōkanshi in AnimeJapan 2022
The cast of Black Summoner Anime had great fun during the event. With several anime series being announced and reviewed, the character of this anime was able to distinguish themselves from other and their comradery can be noticed through the game of charades they played. Fans believe this real-life chemistry between the cast will prove beneficial for both the anime and the audience and they will be having great fun watching the show.
Follow Dominique Clare for more updates.