There were enough exciting cliffhangers in the finale of the first season of What If…?, presented by Marvel Studios. After so many possibilities about the lead characters being explored in the first season, fans are left wondering about what What If Season 2 brings for them.
The show was renewed in November 2021 and has been teasing its fans with the new possibilities that can be portrayed. As the name suggests, the show explores what-if conditions for important events and characters in MCU or the Marvel Cinematic Universe. The animated series was highly loved by its audience and received 94% rotten tomatoes and a 7.4 IMDb rating.
The reimagining of events in Marvel history and creating a multiverse out of it with infinite possibilities has stunned the audience and has created a buzz among people of all fields about the multiverse and its existence. We have gathered some expected theories from fans and critically explored possibilities for What If Season 2.
What Made What If So Popular? Check Out the Main Cast
The most simple answer can be people want something different and What If..? gave them that. Whenever we are reading or watching a storyline, we expect certain events that may have not happened or had happened differently. Where will the plot go if certain things in the storyline don't happen? This is the thing brought up by Marvel with What If..?
As animation is cheaper than live-action, the producers had the freedom to explore more angles to the story. For example, in the first episode where they showed what would have happened if the "Steve Rogers Experiment" had failed and people may have got a female Captain America. Fans had gone crazy over these ideas, especially for the one where the Avengers were facing a zombie attack and were even affected by zombies.
Though the series received serious backlash where some people were calling the animation poor and the plot reluctant. These people got their answers from the response of fane. When viewers were asked to rank What If..? on a scale of 1 to 5, 86% of them gave the animated series 5 stars. The show had been popular on the Disney+ trending charts and was able to come out as a huge success.
Though the series was animated, it showed Chadwick Boseman as Black Panther with his voice too. So it was an emotional moment for fans to watch Chadwick as Black Panther after his demise on 28 August 2020 due to colorectal cancer. The main cast of What If..? includes:
Sebastian Stan as James "Bucky" Barnes
Josh Brolin as Thanos
Mark Ruffalo as Bruce Banner/Hulk
Tom Hiddleston as Loki
Samuel L. Jackson as Nick Fury
Chris Hemsworth as Thor
Hayley Atwell as Peggy Carter/Captain Carter
Chadwick Boseman as King T'Challa/Black Panther
Benedict Cumberbatch as Dr. Strange
Jeremy Renner as Clint Barton/Hawkeye
Paul Rudd as Scott Lang/Ant-Man
What If Season 2: Release Date & Possible Plot
After the new season was confirmed by Marvel and Disney+ last year, the executive producer, Brad Winderbaum was heard saying that the Studio is planning to release a new season of What If..? every year from 2021 onwards. This means that fans will be getting up to 10 episodes of What If..? every year from now on.
But stop right there!! there are no confirmations about it as it is already halfway part of 2022 but there are no announcements still made. The director of the series, Brian Andrews, revealed that all the episodes have been written and proofread for What If Season 2. Now the animation team has to work hard in delivering the final project.
If we track back, the first season aired in August 2021. Hopefully, we will get the second season around this time, or perhaps we may get a release date by that time. As we are left to make a guess, the series may release any time by the end of this year or early 2023.
Most popular fan theories at the moment
The plot of What If..? is unique and works on alternate possibilities. Following the same goal, some fans have come up with their own fan theories for What If Season 2 on Twitter and Reddit. The most profound theory given by Redditors is What if… Iron Man didn't escape the portal?
We know how Tony Stark a.k.a. Ironman escaped the portal and headed back to Earth just in time and this is the reason behind the end of Thanos and returning of half of the Earth's population after five years. Some fans gave a counter-attack claiming Dr. Strange had already checked it to be the only option, so there is no way Iron Man would have not able to escape the portal.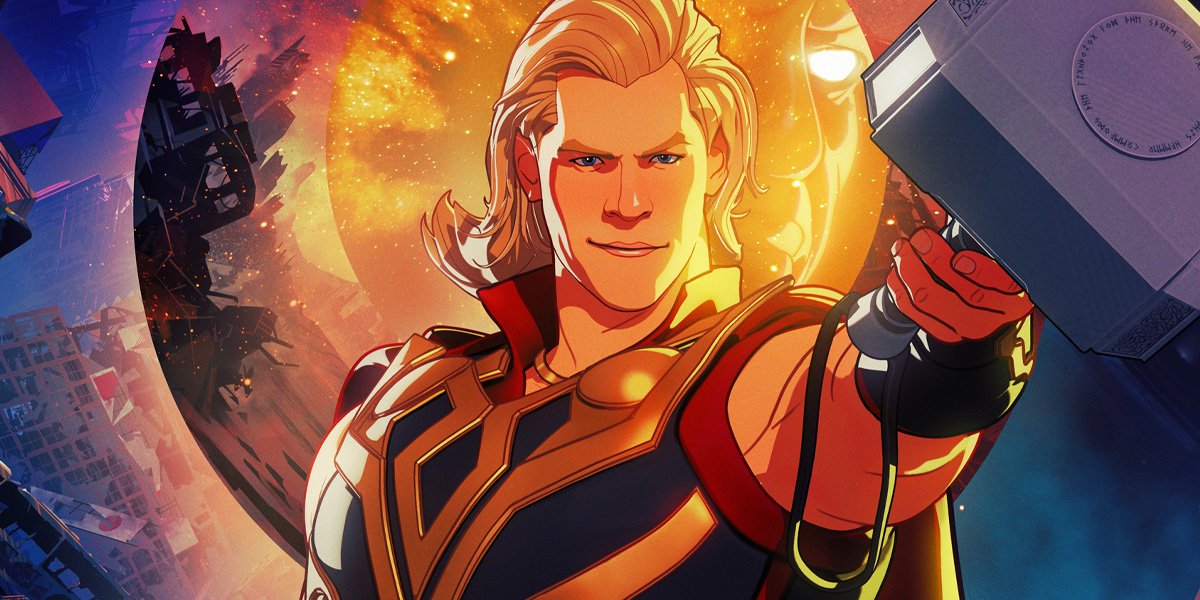 Peter Quill received so much backlash because he was seen in the movie losing his cool on Thanos and eventually letting him escape with no such intentions. So What if… Star-Lord hadn't lost his cool? The recently released Moon Knight received a lot of fame and a positive response from the fans. So fans have also asked Marvel to show What if Khonshu had asked Thor to be his avatar, will the Norse God of thunder agree to it?
After the end of Avengers in the Marvel Universe, we saw Marvel returning with The Eternals. Even the movie had given the answer why they didn't involve in the fight against Thanos. They were instructed to not involve with celestial beings as it would threaten their mission. So if this command was never given and Eternals had to fight Thanos, what would have happened?
Follow Dominique Clare for more updates.