Hunter X Hunter is crazily credited as one of the best fantasy anime and manga available in the market. Hunter x Hunter is a Japanese manga series illustrated and written by Yoshihiro Togashi that entered the Weekly Shonen Jump. The show released its first season back in October 2011 and has maintained its popularity and presence in the hearts of fans even after so many years. The anime has come up with six seasons as of now with a total of 148 episodes. In this article, we shall discuss Hunter x Hunter Season 7.
According to some fans, Hunter X Hunter is the best option for newcomers to the world of anime. The series has everything and has the power to attract newbies to fall in love with animated shows. The English version of the final episode of Hunter x Hunter Season 6 was released on 23 June 2019. Fans have been waiting for more than three years now to get news about returning of Hunter X Hunter Season 7. Let us remember some classic Hunter x Hunter arcs along with the latest news about Season 7 in this article.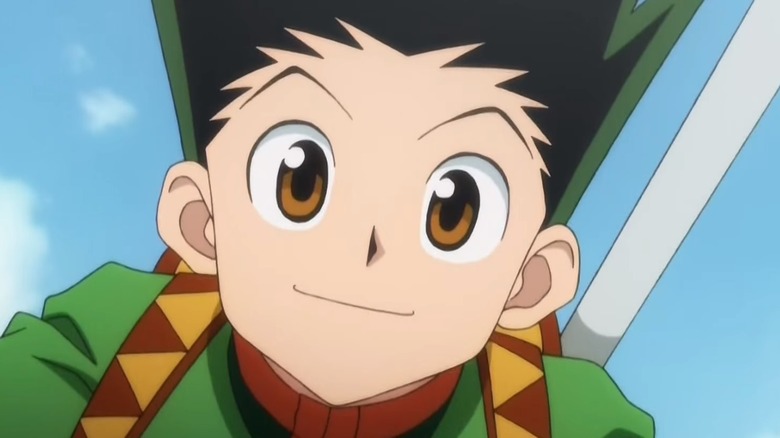 Hunter x Hunter: Story Until Season 6
In the sixth season, we saw rules being offered by Ging for the election of the Chairman post after Netero. After the first round, there is no clear winner to be declared. Illumi wishes to keep Gon and Killua safe. Killua on the other hand turns to family to find a solution for Gon's condition while Pariston tries to mold the rules of the electoral process in his favor.
Now Killua has to convince his family to let his sister, Alluca leave the estate and save Gon's life with her powers. Illumi is trying to stop Killua. While the Hunter Association tries to help Gon, Killua manages to take Alluka out of the mansion after his family's allowance. Illumi and Hisoka create a plot to kill Alluka. While Hisoka stands between the assassins and Killua, Illumi tries to manipulate the Hunter Association in her favor.
There are eight candidates left in the electoral voting where three out of the final four wish to prevent Pariston's victory. Gon recovers and gets healthy whereas Pariston gives up the chairmanship to someone else after renouncing his victory. Now Gon has to bid farewell to his friends to join his father after having a heart-to-heart talk with Bing atop the world tree, remembering their past and hoping for a blooming future ahead.
Season 7: Possibilities & Release Date
Nothing is going to stop the popularity of Hunter X Hunter from reaching every corner of the globe. The anime sold more than 78 copies in circulation in 2019. Technically, season six was released in 2014 and its English version came in 2019, so you can expect the amount of time for which fans have been waiting for Hunter X Hunter Season 7.
Sadly! there are no new updates about Hunter x Hunter Season 7. However, we may have some hopes as the creator Yoshihiro Togashi created his Twitter account to give fans an update. In a tweet, he shows a manga panel with the number six where the caption translates to "4 more episodes for the time being". This is believed to be related to the manga chapters and not about the anime version.
Togashi has fallen victim to back pain and isn't able to work well and continue the story. With passing time, the hopes are dying and fans may not get Hunter x Hunter Season 7 or a third movie. The show has got some game versions too. Some fans believe that the 13th Hunter Chairman Election arc is the most justified ending the show can get. Gon finally met his father and the season ended on a good note. The other characters had also settled with their issues and if a new season has to come a whole bunch of new characters will be needed to continue the storyline.
What to Expect from Hunter x Hunter Season 7
If the next arc in the manga is to be followed, it would be the Dark Continent Expedition arc. This arc is comparatively short and Hunter x Hunter Season 7 may also include the Succession Contest arc. Ging revealed at the end of season six that he wishes to explore an unknown place, referred Dark Continent. The Dark Continent is forbidden and will show new and returning characters for the series.
The plot will start with Kakin Empire aiming to expand its territory by exploring other lands. The first one to come is the Dark Continent where a team is sent, led by Beyond Netero. Kurapika Kurta is hired to join this exploration with other existing characters. This place is dangerous as well as mysterious, with a bunch of magic and unknown creatures, something that team has never witnessed.
If season 7 includes the next arc also, it will show the Succession Contest to determine the next prince after the existing king of Kakin. This arc is still unfinished in the manga, so it is not clear how this will go but we have seen the creator, Togisho working his best in bringing new chapters to the manga. We can expect something extraordinary with Hunter X Hunter Season 7.
Follow Dominique Clare for more updates.