Aquaman starring Jason Momoa has come out as DC's most successful solo movie ever. The movie grossed over $1.148 billion worldwide and is the highly anticipated project of DC entertainment right now. Jason Momoa will be returning in the sequel, Aquaman and The Lost Kingdom on March 17, 2023, but Amber Heard's role as 'Mera' is still not confirmed.
Nothing is going right for Amber Heard since her having one of the most famous Hollywood scandals with her ex-husband, Johnny Depp. She previously accused Johnny of abuse while Depp came up with a defamation case recently against her. The conclusion of the trial ended in Depp's favor, mentioning Heard's claims to be false.
Depp is still to be compensated by Amber by an amount of more than $10 million, which is way more than her total net worth. With the recent news from an insider of Warner Bros., Amber Heard is supposedly being recast in the movie for her extended cameo as Mera. With no official confirmation, the news is considered almost true because of her highly negative image in the industry and audience base.
Amber Heard's Role in Aquaman 2 & Petition Against Her
Amber plays an extended cameo as 'Mera' in the Aquaman movie series. Her character plays the love interest of Aquaman,  played by Jason Momoa. Aquaman is surely Ambers's first big project that has given her recognition on a large scale. As Aquaman's sequel, Aquaman and The Lost Kingdom is still under production, early rumors claimed that her role was being trimmed because of the defamation case.
To respond to this allegation, DC Films President Walter Hamada came forward to make an official statement during the case as Amber's lawyers were blaming Johnny Depp. The production company explained that her role was being trimmed because of her bad chemistry with Jason Momoa. The statement was also supported by Heard's talent agent, Jessica Kovacevic.
Talking about the petition against her, for the past few years, a petition is running against her where the petitioner demands the cancellation of Amber from Aquaman. The petition has been signed by more than 4.6 million people as of now and has added massive pressure to Aquaman's team.
Recent news in the market suggests that her role has been completely removed from Aquaman 2 and other actresses are being considered to replace Amber as 'Mera'.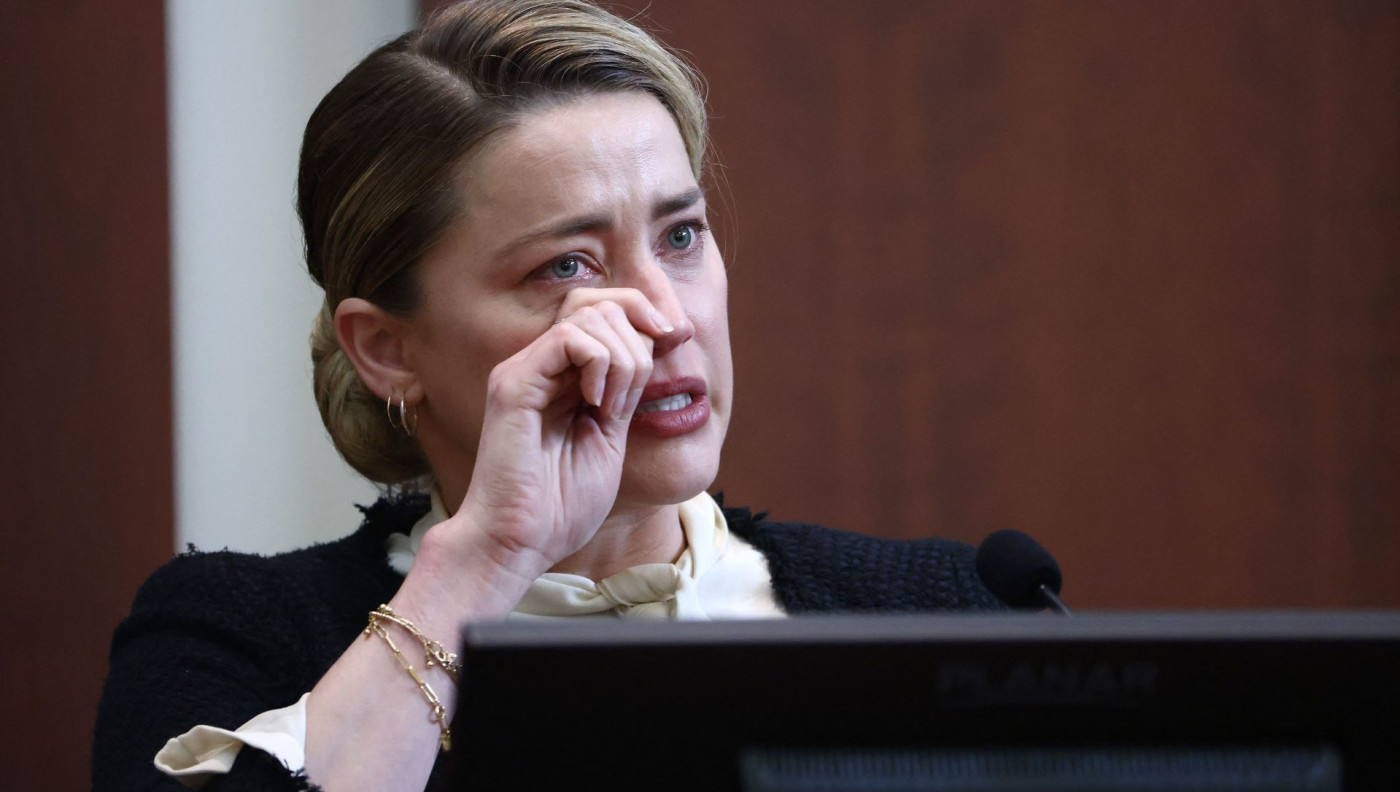 Aftereffects of Defamation Case
Amber came out in public as a victim of physical, mental, and sexual abuse, claiming Johnny Depp to be the abuser. Depp is one of the most prominent and successful actors the film industry has ever witnessed but still, such claims against him affected his whole career. Johnny lost many projects including the famous Jack Sparrow character in the Pirates of the Caribbean franchise. He was also excluded from the Fantastic Beasts movies.
Depp stayed quiet for years but recently came up with a defamation case against Amber for an article where she had stated her ex-husband as an abuser. Just a few weeks back, the result came in Johnny Depp's favor where the judge claimed that the published article was in fact defaming Johnny and Heard's accusations were considered false by the jury.
Throughout the case, Amber Heard was facing heavy backlashes in media and social media platforms. Now after her case ended, she is believed not to have any projects to work on. Warner Bros. and her talent manager both claim that the case had no effect on her role in Aquaman.
What Amber & Her Team Has To Say
Amber Heard's Roll was initially reduced to almost 10 minutes in Aquaman 2 and now thee floating rumors say that her role is under the process of re-casting and is spreading like wildfire over social media worldwide. TMZ has reached the film production company for any comments but is yet to receive an answer. Amber's team has come forward claiming the rumor to be baseless and saying that there is no such news of re-casting.
Who May Replace Amber as 'Mera'?
Fans are coming out with their choices for Mera's role including popular faces like Blake Lively and Emilia Clarke. Warner Bros. is the same production company that replaced Johnny Depp with Mads Mikkelsen in the Fantastic Beasts franchise who is in no way similar to Depp in physical appearance.
There are chances that they may do the same for Amber Heard for this role. The movie is set to release on March 17, 2023, and fans are eagerly waiting to get a response to their speculations. Jason recently followed Johnny Depp on Instagram, which fans claim as his support for Depp. Hence, Amber is expected to have no chance to stay in the movie.
Follow Dominique Clare for more updates.